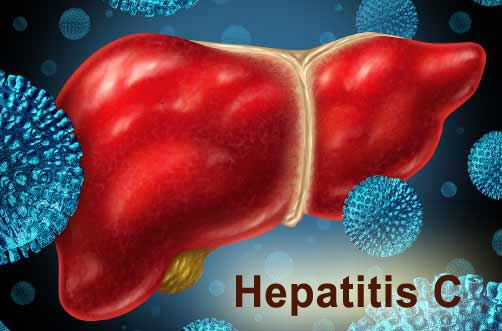 Treatment and cure for Hepatitis C
Hepatitis-C-Virus
Hepatitis C has been in the news frequently in recent times. This is as a result of a rise in the volume of research targeted at revolutionizing the treatment of Hepatitis C virus and finding a lasting cure for the infection. The good news is that Hepatitis C can be treated and cured. Unfortunately, a lot of patients are ignorant of this. Although patients know that there is a treatment for HCV, they do not realize that this treatment can also cure the infection.
Before 2011, treatment included a combination of pegylated interferon alpha and ribavirin for 24-48 weeks, depending on the patient's HCV genotype. Even though there was a moderate success rate (45-75%), this method was characterized by several adverse effects, mostly, flu-like symptoms. However, in 2011, a better treatment method was developed. This involves the use/combination of active agents in pill forms. These active agents have the ability to attack the virus directly.
The first two medications that were approved by the FDA are part of a drug group called protease inhibitors. These are Victrelis (boceprevir) and Incivek (telaprevir). In October 2014, the FDA approved the first combination pill to treat Hepatitis C. This was called Harvoni (a mix of Ledipasvir/Sofosbuvir). The FDA also approved a once-daily pill combination of elbasvir and grazoprevir known as Zepatier in January 2016. This active agent combo has proved to cure Hepatitis C in almost 100% of those treated. Other popular medications for the treatment of Hepatitis C include:
Simeprevir
Sofosbuvir
Daclatasvir
Sofosbuvir and ribavirin combination.
It is worthy to note that treatment majorly depends on the patient's genotype.
Why are these new treatment methods unique?
There is a higher chance of curing the virus – average of 85-100% success rate.
There are fewer side effects.
There is a shorter treatment duration – some require only a few weeks of therapy.
Effects of Hepatitis C
Over time, hepatitis C can lead to excessive scarring of your liver or even cirrhosis. 80% of acute hepatitis B patients usually develop chronic infection. Out of this 80%, one in four will likely develop cirrhosis over their lifetime. And once they develop cirrhosis, they have about 3-4% chance of getting worse every year. If the situation is not adequately arrested, the patient might need a liver transplant in the future.
Get your cure of HepC now!
Call: (954) 776-9992